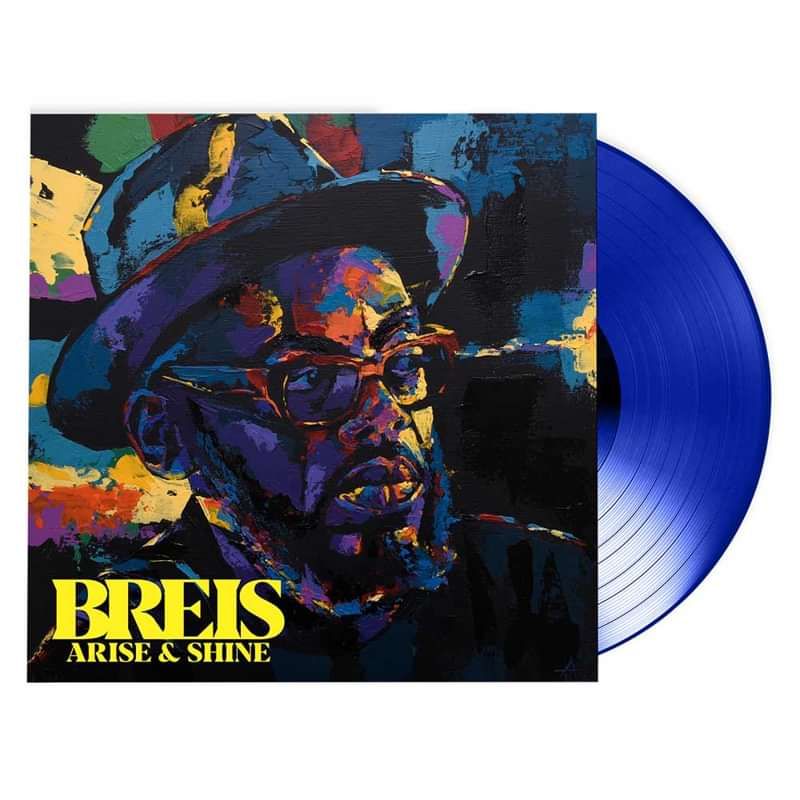 Special edition EP on blue vinyl
This limited vinyl pressing of Arise & Shine comes in a beautiful blue. This edition is exclusively available at mrbreis.com.
Arise & Shine is a 5 track EP with stellar production from Artcha, SLN, Mr Walz, Keith Lawrence and Bunny Bread. The eclectic mix of Hip Hop, Reggae, Funk, Soul and Broken beats married to BREIS' timely lyrical content and flow makes this EP a must have.
Anthony de Klerk completed the colourful cover artwork in his South African gallery.
Release Date: 18th August 2020