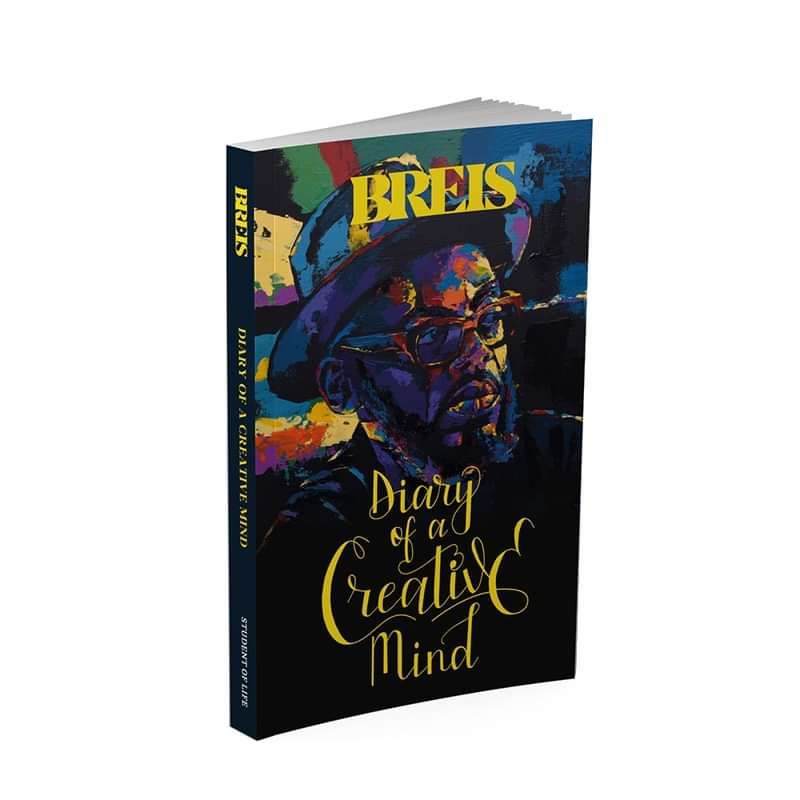 Diary of a Creative Mind
In Diary of a Creative Mind, BREIS talks about the ups and downs of being a rapper, dealing with grief, racism, money issues, looking after your mental health and the making of his album, Arise & Shine.
He takes you into the studio, onto the stage and into the classroom whether in London, Switzerland, Thailand, South Africa or New York.
Full of funny anecdotes and gems, this is an honest, hopeful look at life.
Paperback: 152 pages (paper 80gsm)
Publisher: Student of Life
Language: English
ISBN: 978-0-9568504-1-6
Product Dimensions: 13.5 x 1.09 x 20 cm